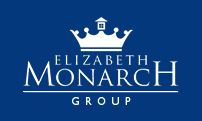 As a Louisville KY Realtor, I have noticed there are a lot of questions regarding the financial aspect of purchasing a home -- especially from first time home buyers. So I have put my reporter cap on and interviewed two of Louisville's premier sources of homeowner financing, Barb Jeffries with Chase Bank and Nick Ellis with Benchmark Mortgage. During the interview I asked the questions that I get asked on a regular basis in the hopes that some of you readers at home have similar questions about how the financing aspect of buying a home really works. By interviewing two financing experts we get to compare the two types of providers, one representing general Bank Lending options and the other representing general Mortgage Broker options. The following information reported below is part one, which highlights the banker's perspective.
What is the average credit score range (in your experience) for a first time home buyer in Louisville, KY?
Scores range from 640 – 760 as far as First Time Homebuyers go. We (Chase) can go down to a 620 credit score with as little as 5% down payment.
What is the minimum credit score that would more than likely get approved for a home loan?
620 for Conventional and VA and 640 for FHA...