Part 1 of 2: Lender Series | Frequently Asked Financing Questions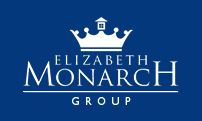 As a Louisville KY Realtor, I have noticed there are a lot of questions regarding the financial aspect of purchasing a home -- especially from first time home buyers. So I have put my reporter cap on and interviewed two of Louisville's premier sources of homeowner financing, Barb Jeffries with Chase Bank and Nick Ellis with Benchmark Mortgage. During the interview I asked the questions that I get asked on a regular basis in the hopes that some of you readers at home have similar questions about how the financing aspect of buying a home really works. By interviewing two financing experts we get to compare the two types of providers, one representing general Bank Lending options and the other representing general Mortgage Broker options. The following information reported below is part one, which highlights the banker's perspective.
What is the average credit score range (in your experience) for a first time home buyer in Louisville, KY?
Scores range from 640 – 760 as far as First Time Homebuyers go. We (Chase) can go down to a 620 credit score with as little as 5% down payment.
What is the minimum credit score that would more than likely get approved for a home loan?
620 for Conventional and VA and 640 for FHA
What are the general requirements (as far as the amount) to put as a down payment for a home for sale in Louisville, KY?
3.5% for FHA and 5% for Conventional – can do 100% financing on VA
How do closing costs and points factor in to the costs here?
Typically we don't charge Points unless the customer wants to buy the rate down (1pt is equal to 1% of the loan amount and will typically buy down the rate a .25%). Closing costs include fees like the appraisal, underwriting, flood cert, title attorney fees and title insurance fees. They can be negotiated for the sellers to pay them for the buyer and it is a typical practice in our market. Sellers can pay up to 6% in closing costs and pre-paids if the buyer is going FHA or VA and up to 3% if the buyer is going Conventional financing.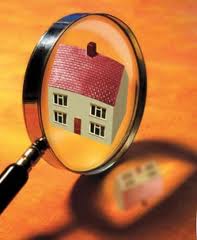 What is the best way to explain lender points to a first time home buyer?
Points are paid to "buy" the rate down from the "par" rate (going rate with no points). Not typically charged in this market and not usually wise for a First time homebuyer to pay points. 1 point is equal to 1% of the loan amount (ie. $100,000 loan amount = $1000 in 1 point). It usually isn't wise for the buyer to pay points because it only buys the rate down a .25pt and it only makes a minimal difference in their monthly payment so it takes a minimum of 5-6 years to re-coup that initial upfront investment. Most First-time homebuyers do not stay in their first house over 5 years so they would never re-coup the initial investment of paying Points.
What is the average amount that a first time home buyer gets approved for?
There is no Average amount as this depends on each buyer's income and debt load. We go by standard debt ratio calculations of 31/43. 31% being the max calculation for their new total housing payment vs. their monthly income. And 43% being the max calculation for their total monthly minimum payments including the new housing payment vs. their monthly income.
What would a monthly payment look like for an $60,000-$80,000 property?
It is difficult to answer this question because rates/loan programs are based on borrower's Credit score and Loan-to-value. But, as an example, on an $80,000 property with 3.5% down with taxes, home owner's insurance, and PMI (private mortgage insurance) the total monthly payment (based on today's rates) would run approximately $587/mo.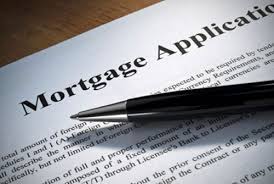 Private Mortgage insurance is charged whenever borrower's do not have 20% down payment. We do have programs that do not include PMI even without 20% down but borrower's would have credit qualify for those. There is no way around PMI when doing an FHA loan. FHA requires it.
What if the property appraises for more than I am buying it for, can I get money back at closing OR can I use that difference as part of my down payment?
The answer is NO. All lenders go by the Purchase price for value of home no matter how much over the price the appraisal comes in. (If the appraisal comes in lower then the price either has to be re-negotiated or the buyer has to come up with the difference.)
Thinking about moving? Searching Louisville homes for sale on www.ElizabethMonarchGroup.com allows you to see all homes for sale in Kentucky and Indiana, including bank-owned homes! If you have any questions regarding a property or would like to schedule a showing please contact Crystal Corrigan, Realtor with the Elizabeth Monarch Group at ReMax Associates in Louisville, KY: (502) 690-0433 or at Crystal@ElizabethMonarchGroup.com
Barb Jeffries is a trusted Consultant to her customers, helping them to make the best financial decisions when it comes to home financing and their overall goals. She is committed to using her years of experience to guide her customers through every aspect of the lending process. Contact Barb Jeffries/ Chase Bank at 502-329-8285 or via email at Barbara.R.Jeffries@JPMChase.com