Buying Your Home with Elizabeth Monarch Group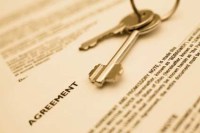 There are those who like to suggest that all real estate practitioners do is "bring buyers and sellers together.: To give them the benefit of the doubt, perhaps they've never been through the transaction process. When they have been, they'll understand the value of real estate professional'sservices and join the ranks of the 85 percent of consumers who couldn't imagine selling real estae without our help. That 85 percent who know we are worth, and earn every penny.
To present all homes that meet your desired criteria, the Elizabeth Monarch Group will:
1. Schedule a time to listen carefull to all your families' needs and desires.
2. Review with you the market conditions, general availability, and current mortgage rates.
3. Schedule a meeting with a financial mortage officer to initiate loan approval, confirm your market rang, and support you ability to be understood as a ready, willing, and able purchaser.
4. Complete and exhaustove search of the MLS system for all likely candidate homes for your preview.
5. Present you with a comprehensive and detailed listing fact sheet on each selected home of your choice.
6. Schedule a time for you to visit the home you have selected.
7. For each home selected as a serious possibility for purchase we can provide answers to your questions:
A. How long has this home been on the market?
B. Why are the owners selling?
C. What have homes in this area previously sold for?
D. Who are the neighbors?
E. How much are the Home Owners Association dues?
F. Where are the nearest shops, schools, churches, etc...?
G. What is the earliest date the owners can move?
Once you have selected a home to purchase, the Elizabeth Monarch Group will:
1. Make sure it is still available.
2. Complete our offer to purchase contract covering price of offer, identifying items that remain and do not remain with the home, inspections, date of occupancy, etc...
3. We will present your offer to the listing agent.
4. We will vigorously negotiate on your behalf after completion of a Buyer's Representation Agreement.
5. Advise you of any and all steps to assume everyone's acceptance of a satisfactory purchase contract.
6. Deliver to all parties the properly signed, initialed, and dated contract copies.
7. Arrange appointments with your mortgage officers to consummate your loan.
8. Schedule inspections, appraisals, and survey.
9. Schedule and confirm that all contingencies on Sales Contract are completed, and that you have:
A. Been pre-approved for a loan.
B. Completed inspections.
C. Applied for a loan.
D. Scheduled closing... time, location, and attorney.
E. Completed walk-through, usually on the day or day before closing.
You have:
A. New deed prepared.
B. Advised your utility companies of scheduled disconnects/changes.
C. If possible, reviewed closing statement before closing.
We will:
A. Finalize and coordinate the closing.
B. Review the Closing Statement when received (usually received from the attorney the day of closing).
C. Attend the closing with you.